2016.7.13
Funding for Tekkonkinkreet Film STORYBOARD BOOK is open!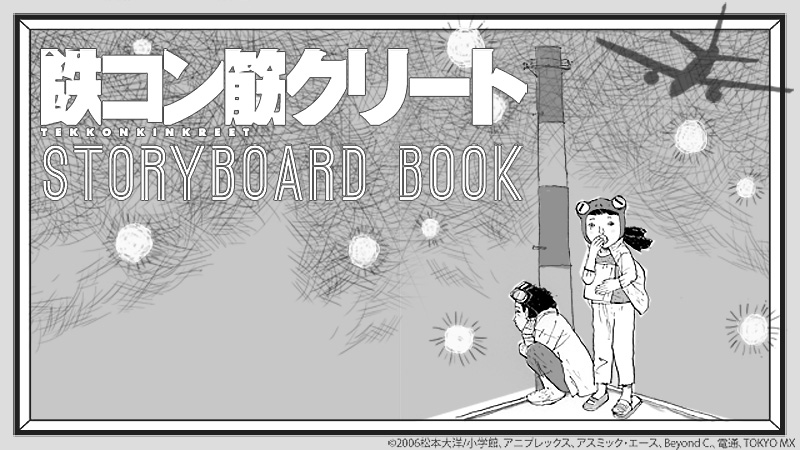 A crowdfunding project starts today (July 13th) at 7:00 PM (JST) until August 12th 9:00 PM on STUDIO4℃'s crowdfunding website: STUDIO4℃FUN&.
When pledged amount reaches the target goal 800,000 yen, the storyboard book, special T-shirt, and limited plastic folder will be confirmed to be created!!

《STORYBOARD BOOK DETAILS》
Tekkonkinkreet Film STORYBOARD BOOK is a complete book of all 12-volume storyboards! The cover jacket is a new artwork drawn for the book by the character designer & supervising animation director Shojiro Nishimi.

■Tekkonkinkreet Film STORYBOARD BOOK
■Release date: September 6th (Kuro's day) (tentative)

A5 size, Soft cover, 672 pages, Retail price 2,500 yen
(Texts are in Japanese.)
※ Details and contents are subject to change.
Don't miss the chance to get special items (Special T-shirt and Limited Plastic Folder) with newly drawn artworks by Shojiro Nishimi!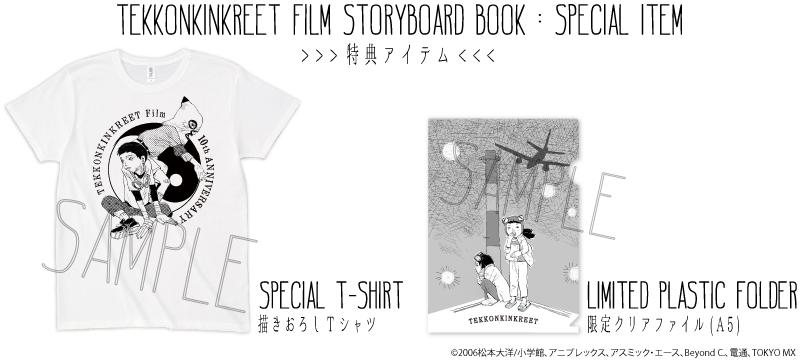 《LINKS》
・Beyond Shop Global: Tekkonkinkreet Film ARTBOOK: Characters is on store!
・Tekkonkinkreet Film LINE Stickers
・Tekkonkinkreet Film 10th Anniversary Special Campaign page